Translation of the text on the poster:
Despite all!
Cambodian children dancing, performing theater and music.
The photo exhibition is part of a cultural festival for children and youth.

Download a PDF to print out a poster in A4 size, 600KB.
The twelve images in the exhibition can be seen here. See the wall here.

The photos are from 2005 to 2007.
Locations Phnom Penh and Siem Riep, Cambodia.

The organizations were:
Apsara Arts Association
Cambodian Living Arts
Epic Arts Cambodja
Handicap International Belgium - Cambodia
Jeannine's Children Association
The National School of Fine Arts

home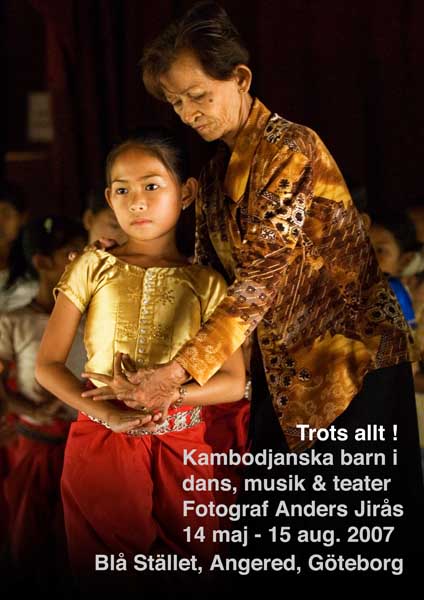 The photo shows SIN Samadekchho (1940-22 December 2017), one of the dancers from the Royal Palace, teaching a young girl at the Apsara Arts Association, Phnom Penh in 2007.